Skipper NC 100s
Skipper NC 100s



SKIPPER NC 100S:
Skipper NC 100s is the first Greek boat and the second worldwide, which has been awarded the honorary title of the "Red dot honorable mentioned"
This unique creation by BSK impressed the 41 experienced design professionals and journalists from around the world with her revolutionary design and won a place in the Red dot family.
The Skipper NC 100s is designed with proportions that give the boat a strong, expressive character and skillfully reflect her fast seaworthy hull. The boat's appearance and construction with emphasis on every detail, perfectly matches the high-grade materials.
Skipper NC 100s is the first Skipper boat with reverse collar arch and the highest point in the middle of the vessels. Nowadays this arch is a trademark for Skipper boats, as all models have the same style.
Skipper NC100s is the first Skipper boat with reverse collar arch
HULL DESIGN:
The Skipper NC 100s is a very fast power boat because of her innovative hull design with 4 steps which produce an air bubble film between the hull and water. High speed without the need of huge engines and low fuel consumption are the two strongest characteristics of the hull.
WELCOME ON BOARD:
The boat deck has a lot of space for passengers, two huge lockers at bow and stern and a toilet on the vessel's console, which includes a basin, a sink and a shower. As Skipper NC 100s is a fast open version boat, has the ability to accommodate 4 adults inside the bow and stern lockers in perfect configured cabins.
RIGID COLLARS:
Skipper NC 100s is able to have rigid perimetrical collars (GRP) full filled with foam and with no need of inflation. This innovation allows the boat to have all her riding characteristics and backup buoyancy like a RhIB but she is also a power boat without the risk of deflation.
The diameter of rigid collars is smaller at bow than it is at stern and the biggest height from deck floor is at the middle of the boat. Also, for the RhIB lovers Skipper NC 100s is able to have inflatable collars in the same shape, from 1670 Dtex orca fabric and 6 compartments.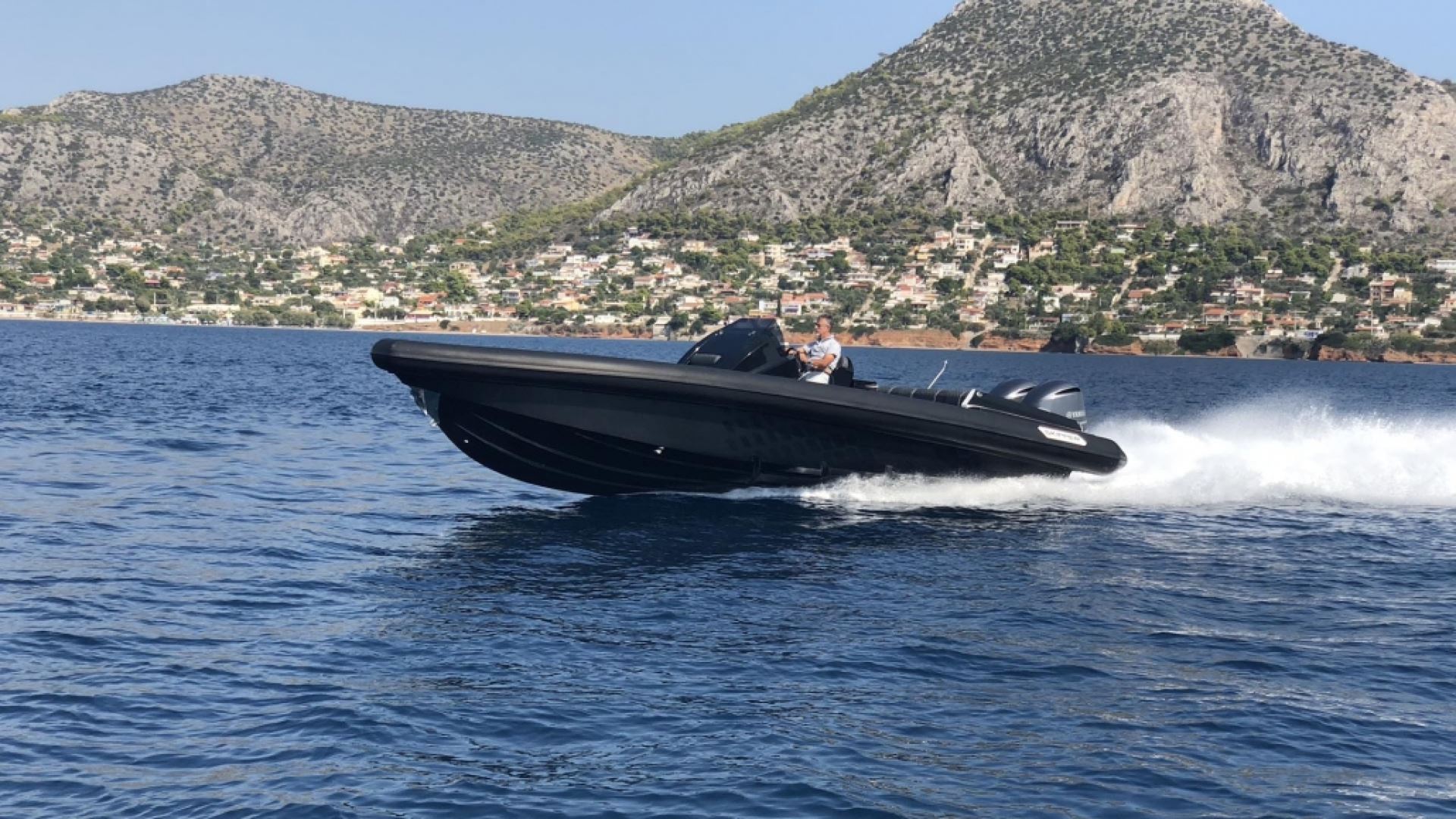 Construction:
Carbon-Epoxy