Since 2003, Azimut Israel has been leading the boating industry in Israel as the official dealer of high-end international brands.
As part of the company's vision of professionalism, reliability and uncompromising service, we have exclusively chosen to represent a wide range of the world's leading brands:
AZIMUT Italy - The world's largest luxury yacht maker (34-125 feet)

BENETTI, Italy - The world's largest mega yachts (28-108 meters) maker

COBALT USA - Manufacturer of luxury speedboats (20-46 feet)

SKIPPER BSK - High-quality rib boats with a spectacular performance, specially planned for the Mediterranean sea (9-12 meters)

AQUILA - The new gospel in the field of motor catamarans (36-70 ft)

SILENT YACHTS - The growing manufacturer of solar-driven catamarans (44-80 ft)

We believe that uncompromising service, reliability, and responsibility are key features and important milestones to let you have the perfect buying and sailing experiences.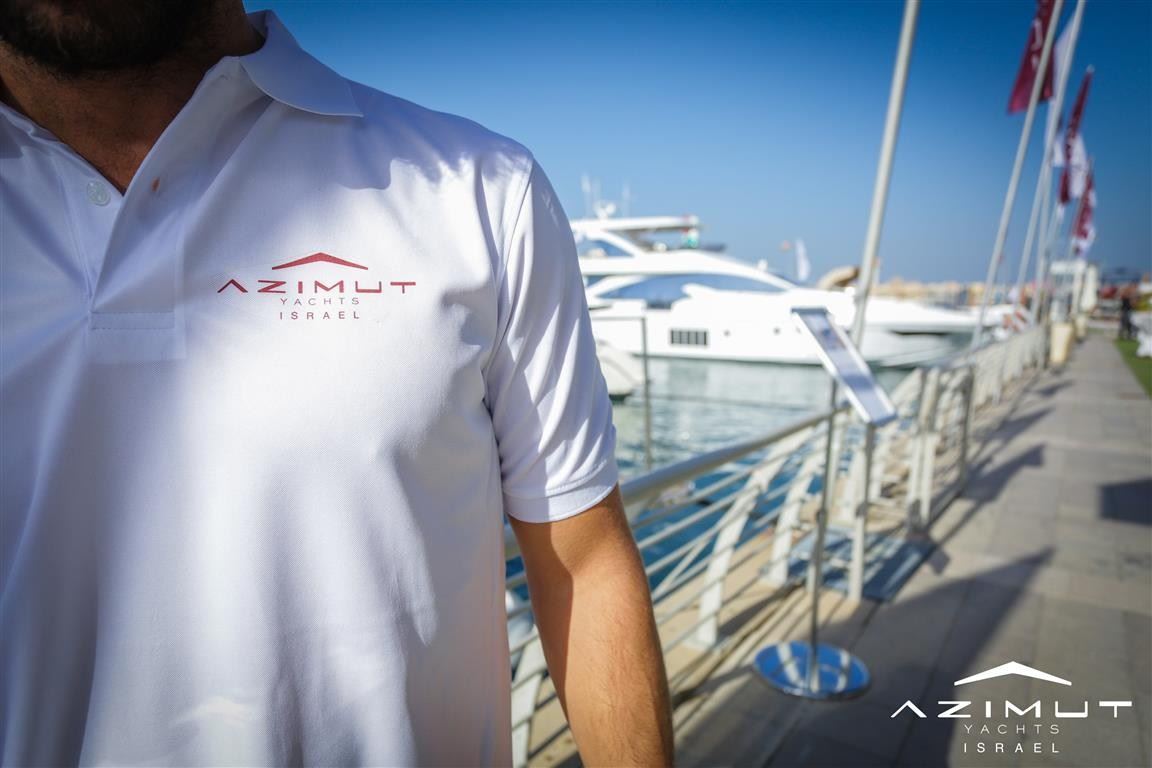 Our Team

Dennis Nathan, CPA, MBA
The CEO of Azimut Yachts Israel, one of the pioneers in Israel of competitive sailing.
He started marketing and sailing luxury power and sailing boats in 1995. he is considered the doyen of mega yachts dealers in Israel.
Today he devotes many hours at sea to sport and competitive fishing.
Niso Gadot, Partner owner
Sales Director of Azimut Yachts Israel and leads the Azimut – Benetti brand.
Niso graduated from the Naval Officers Academy and served as a commander of a Naval Patrol Boat during his military service, reaching the rank of Major and is still on active reserve duty.
BA graduate in Economics and Business Administration.
He captained many different yachts all over the world and was a chief instructor of a sailing school in Herzliya.
He is married and father of two future sailors.
Gal Oren, Partner owner
He is in charge of the after-sales and customer care of Azimut Yachts Israel.
Gal is graduated of the Israeli Navy and has extensive technical and practical experience and knowledge in power and sailing boats.
He is an enthusiast competitive sailor and he is the proud owner of a boat Dufour 40 foot Performance sailing yacht.
He is married and father of twin cute girls.
Gabriella Laufer Maman
Gabriella is the office manager. She holds a BSc. (chemist) and MBA degrees. For more than 20 years working on operation management, logistic, purchasing, import and processes development in biotech and electronics industries.
She has a great love of the sea, and to her credit an Atlantic crossing as well as skipper and competitive sailor. Married and mother of two daughters both promising sailors.