Azimut 72
Azimut 72

Engine:
2x MAN CR V12 1400 mHP


Carbon-tech generation
The use of carbon fibre is a construction choice that allows volumes and surfaces to be increased in size while keeping the same weight, therefore maintaining excellent levels of dynamic stability.
Carbon fiber lamination is applied to:
-deck (hybrid)
-superstructure
-flybridge
-radar arch
-hard top (opt)
Humphree Automatic Trim system
Automatic interceptors by Humphree gives the vessel the lift it needs to get up on plane faster or to reach that optimum running trim. In this way the resistance of the hull is automatically optimised for every speed and load condition, this resulting in increased speed and lower fuel consumption. The Humphree system is all electric powered by 12-24 Volt DC. Thanks to the design of the Interceptor it only requires a small amount of power to move the blade up and down, even under high speed operation.
Automatic Fuel transfer e-pump
The system automatically transfers the diesel fuel from tank to tank, ensuring that the heel angle is kept close to zero in the case of variable load distribution and refuelling.
HTS High Technical Standard declaration
Azimut 72 has been designed and engineered according to the highest standards applied in the recreational industry for production boats. Thanks to CE Category A and NMMA Certification the boat is in compliance with the two major safety codes for boat below 24 meters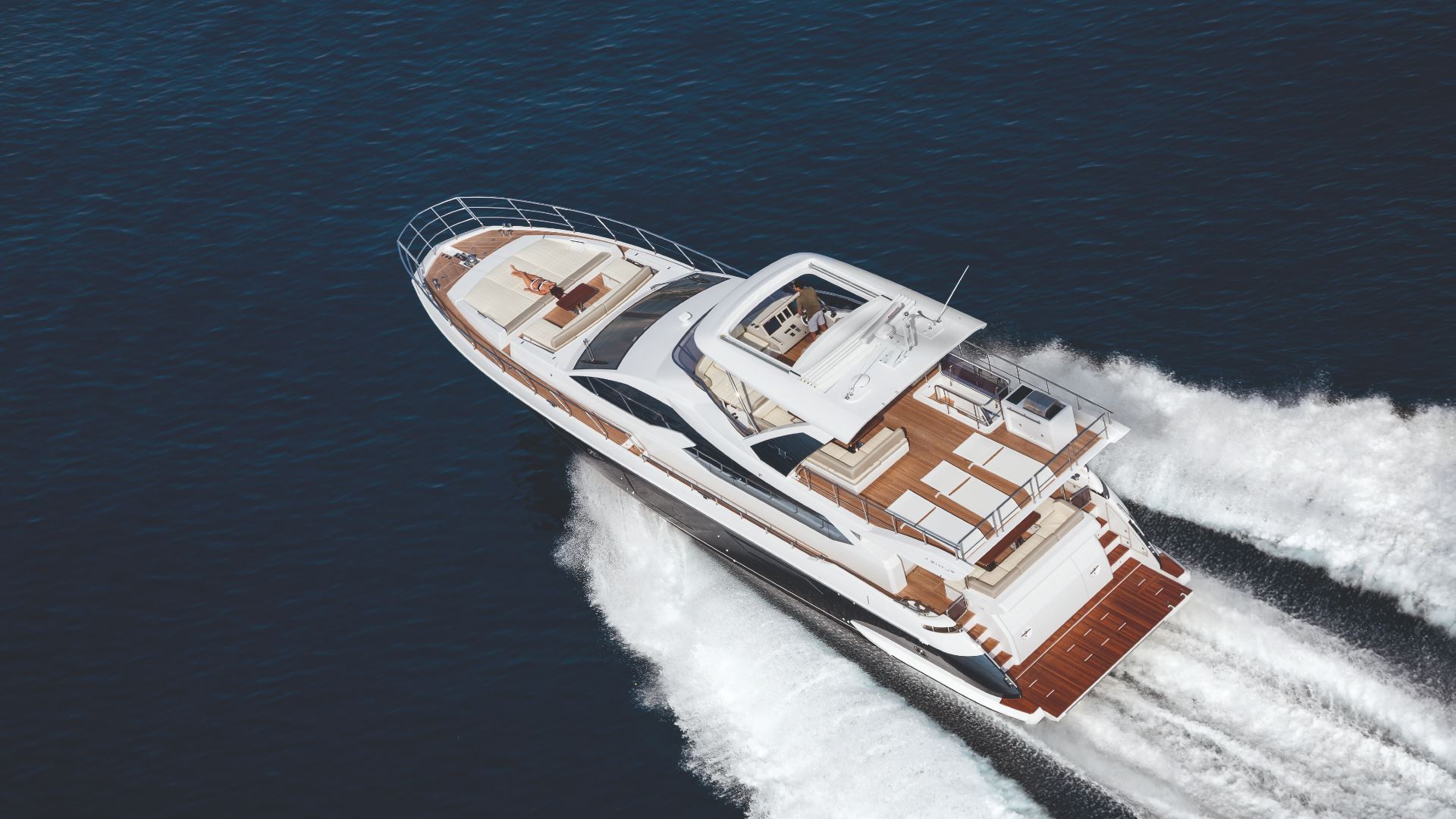 Interior Design:
Carlo Galeazzi
Exterior Design:
Stefano Righini
Construction:
Carbon fiber + VTR/GRP