Azimut S8
Azimut S8

Engine:
3x VOLVO IPS 1350 1000 mHp


Carbon-tech generation
The use of carbon fibre is a construction choice that allows volumes and surfaces to be increased in size while keeping the same weight, therefore maintaining excellent levels of dynamic stability.
Carbon fiber lamination is applied to:
-deck
-superstructure (hybrid)
-platform/transom
Triple IPS propulsion
Triple Volvo IPS propulsion system installed on hydrodinamic optimized hull shape
-Superior manoeuverability
-Minimum noise and viration level
-Best fuel efficiency (up to 35% reduction compared to shaft line)
Active Trim Control
Interceptor technology provides a smooth, precise Auto mode that automatically takes care of all trim adjustments. It delivers trouble-free handling and a system without corrosion or leaking oil.
Integrated Control Panel
The integrated control system by Raymarine has been customised to increase control potential: from engine data and alarms, to bilge and water discharge pumps, tank levels and engine room ventilation, right through to the sound system and the air conditioning units. The system can be accessed from both helm stations and remotely from a tablet.
Joystick driving
Steer your boat at all speeds with the joystick.
-Comfortable and safe driving
-Enables ergonomic helm solutions
-Intuitive and user-friendly interface
-Perfect response and control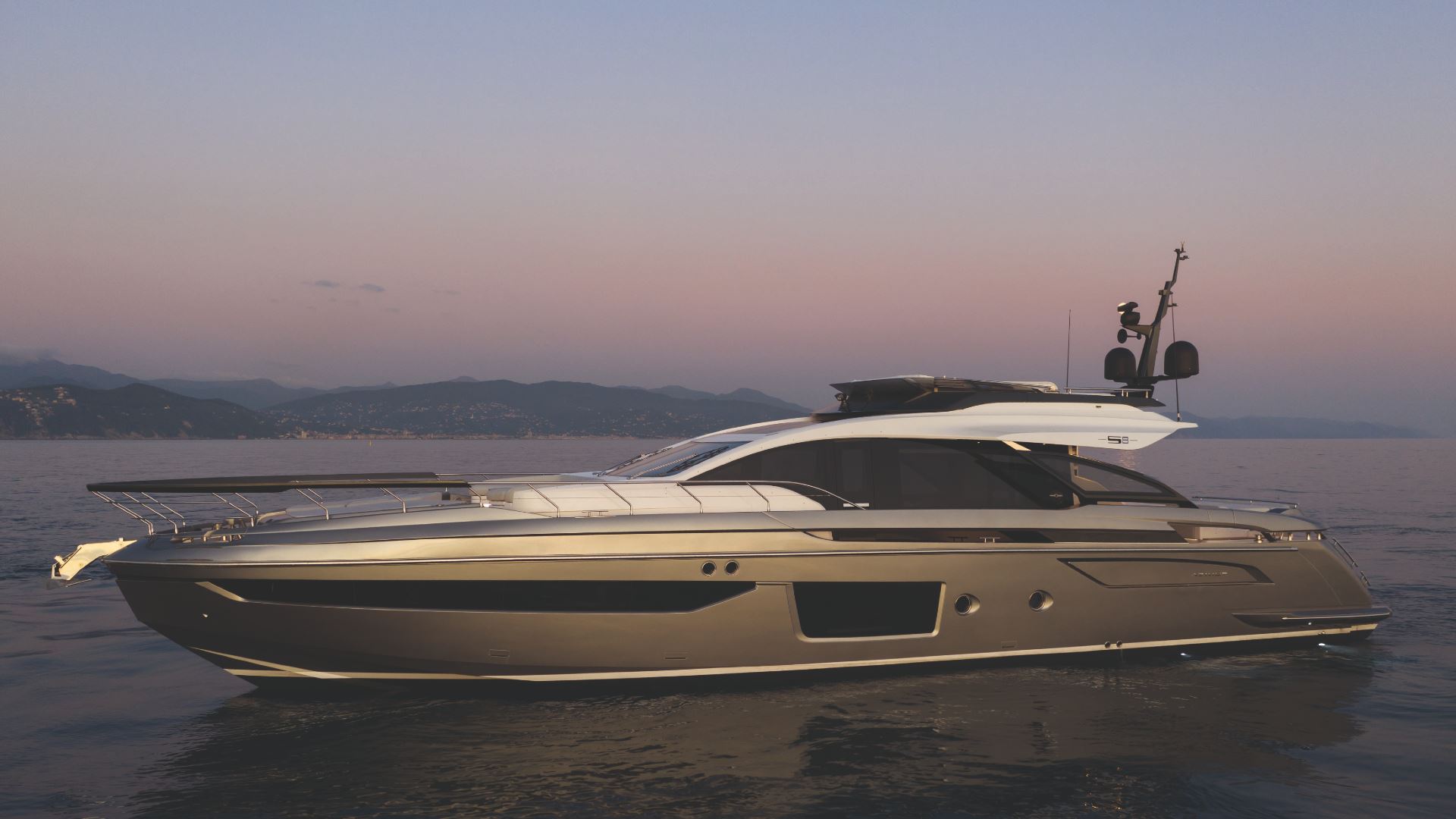 Interior Design:
Francesco Guida
Exterior Design:
Alberto Mancini
Construction:
Carbon Fiber + GRP