Silent 55
Silent 55

Engine:
Cruiser 2×30 kW E-Power 2×250 kW Hybrid Power 2×220 HP + 2×14 kW


The SILENT Advantage
100% Solar Powered
Unlimited Cruising Range
Lifetime Maintenance-free Motors
Noiseless and Fume-less Luxury Navigation
No Heat Build-up
Highest Quality Materials & Craftsmanship
Safest Marine Propulsion System
25-year Solar Panels Warranty
8-year Battery Banks Warranty
Lifetime warranty for the electric motors
Cruiser
2×30 kW
The ideal entry into the world of solar powered noiseless cruising. 2 electric motors allow you to seamlessly glide towards the horizon providing high levels of comfort, making this option suitable for long term economic cruising. Furthermore, the solar-electric drivetrain features unprecedented levels of reliability and security with almost zero maintenance work needed.
E-Power
2×250 kW
It offers more powerful electric motors, a more powerful generator and a battery bank with increased capacity. These upgrades result in an increased top speed which can be sustained for a certain period of time. As a result, "E-Power" is a perfect blend of sustaining economic
Hybrid Power
2×220 HP + 2×14 kW
With the "Hybrid Power" version, a hybrid of powerful diesel engines together with the electric motors achieve top speeds of 20+ knots.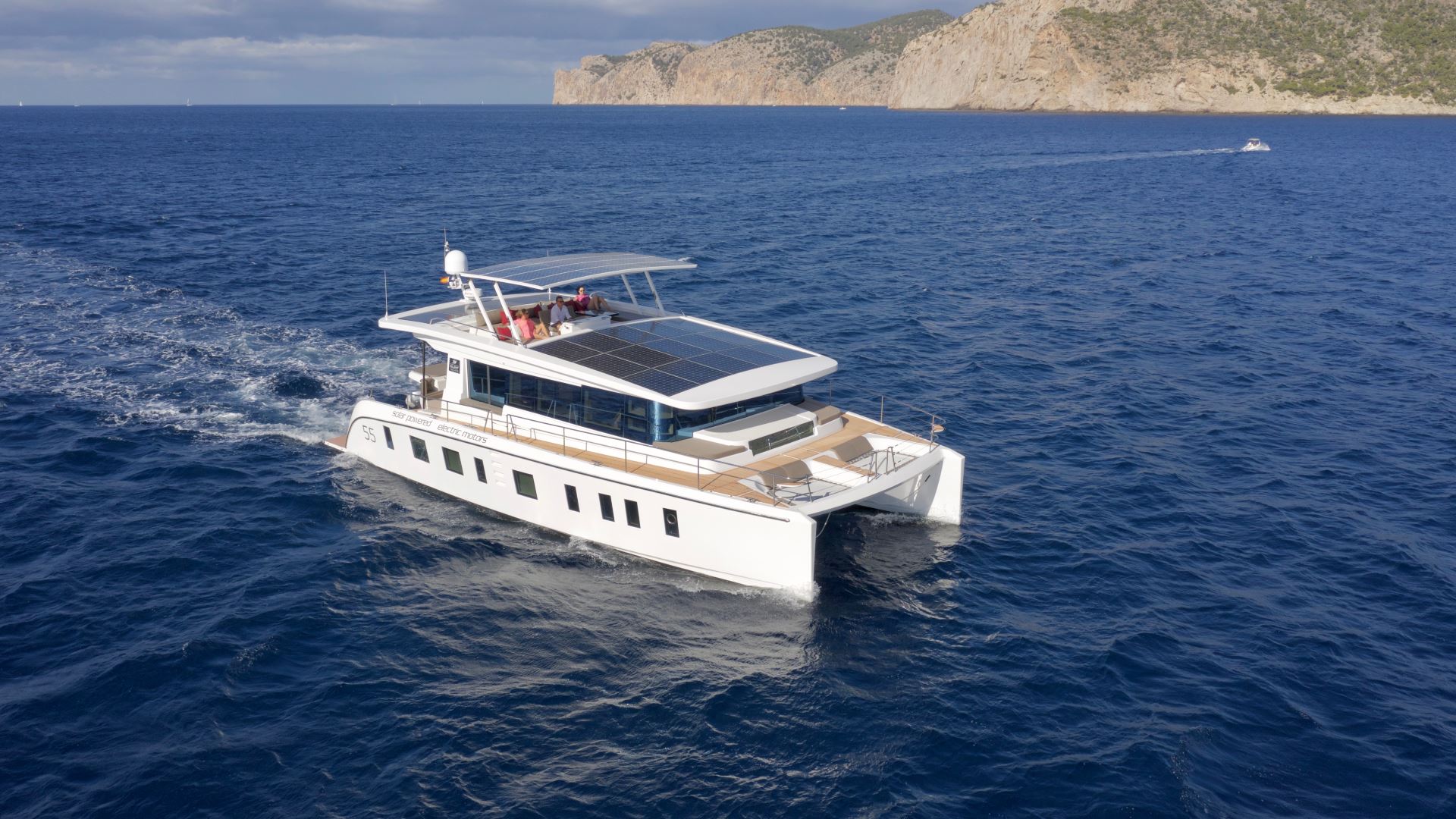 Interior Design:
iYacht GmbH Hamburg Germany
Exterior Design:
iYacht GmbH Hamburg Germany
Construction:
carbon reinforced