Benetti Spectre FB269
Benetti Spectre FB269



AWARDS
2019
ASIA BOATING AWARDS

2019
WORLD SUPERYACHT AWARDS

2019
ROBB REPORT - BEST OF THE BEST

2019
ROBB REPORT CHINA - BEST OF THE BEST

LICENCE TO THRILL. BORN TO EXCITE AND INSPIRE.
WHERE THE DESIRE TO DARE MEETS THE SEARCH FOR TOGETHERNESS.
A JOY THAT GROWS BIGGER WHEN SHARED.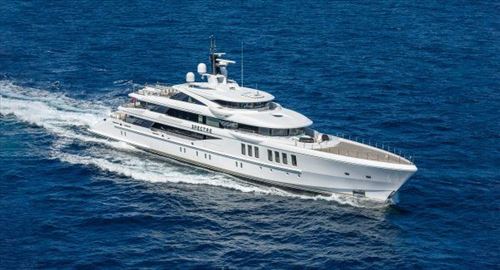 Interior Design:
Benetti Interior Style Department
Exterior Design:
Giorgio M. Cassetta